Creative Room Storage Systems in Las Vegas
One of the biggest challenges in keeping your home clean and functional is having enough storage space. You can purchase large, clunky shelving units or sideboards, but you sacrifice the beauty you want for your home. When you need room storage systems that are as much attractive accent pieces as they are functional units, Creative Closets & Cabinetry is here for you
Helping You Organize Your Life
The pros at Creative Closets & Cabinetry strive to create storage pieces that are not only functional and convenient, but elevate the appearance of the room, as well. From beautiful walk-in closets and entertainment centers to highly functional pantries and workspaces, we design custom storage solutions for any area of your home or office. Custom-made solutions ensure you have a place for everything, and have everything in its place.
Custom-Built Room Storage Systems
Perhaps the biggest downside to getting your home or office organized is the fact that many storage systems aren't particularly attractive. Even the wrong entertainment center can take away from the look of your living or family room instead of enhancing it. We take the time to create storage that's as beautiful as it is functional.
Beautiful Execution, Contemporary Design
We work to make our designs sleek, simple, attractive and functional. Our main goal is to provide you with a solution to your organizational issues that is elegant and attractive. Our installation team is made up of skilled artisan-craftsmen dedicated to creating room storage installations that are more than storage.
Need Cabinet and Closet Doors in Las Vegas?
Creative Closets & Cabinetry is your best destination for room storage systems in the Las Vegas area. Whether you need doors for a new closet look, want to change the look of a room, or need new accessories, hardware or finishes, we can help you create the home of your dreams. Learn more about our design and installation process, then contact us today to schedule a free consultation!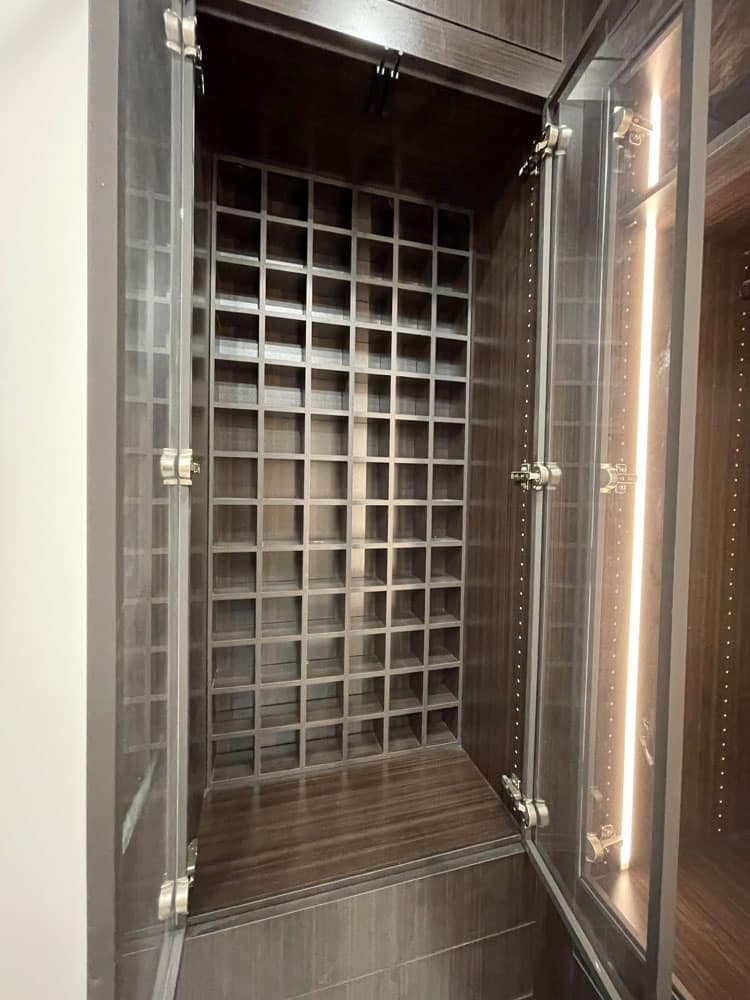 ---
Beautiful Cabinet and Closet Doors in Las Vegas