Beautiful Storage Cabinet Finishes in Las Vegas
Once your new closet, entertainment center or other storage solution is designed, choosing a finish that will compliment your home is Job 2. The right storage cabinet finishes go a long way toward making your closet or cabinets pop as a beautiful accent piece. With the help of the design team at Creative Closets & Cabinetry, you can select a finish you'll love for many years to come.
Variety to Suit Your Tastes
Having a wide spectrum of colors and textures to choose from is important when selecting a finish for your storage system. Our wide variety of finish options help complete the look and style of your installation. Choose from African Walnut, Milk Chocolate, Dark Teak, Sand Pine or a wide array of other colors and textures to make your storage system beautiful.
Designed for High-Touch Areas
Having a finish that's built to last is very important for high-touch areas like closets and cabinets. You and others will be grasping the doors and drawers more than almost anything else in your home, so choosing a high-quality, durable finish will give you the peace of mind that comes from knowing it will last for many years.
Help From the Pros
Be certain you're making the right choice with your finish by getting professional help. The pros at Creative Closets & Cabinetry offer a free custom design consultation that includes finish ideas for your particular needs. We can elevate the style and feel of your home while adding the storage space you desire.
Best Storage Cabinet Finishes in Las Vegas
Creative Closets & Cabinetry is your best destination for beautiful and lasting storage cabinet finishes in the Las Vegas area. Whether you need doors for a new closet look, want to change the look of a room, or need new accessories, hardware or doors, we can help you create the home of your dreams. Learn more about our design and installation process, then contact us today to schedule a free consultation!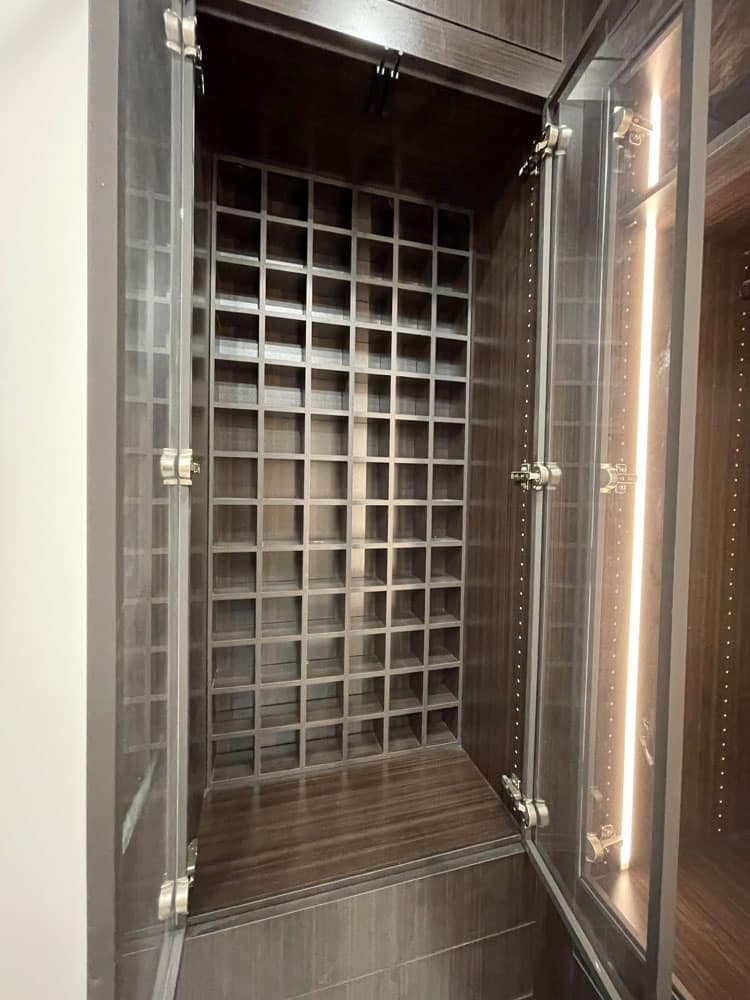 ---
Beautiful Cabinet and Closet Doors in Las Vegas